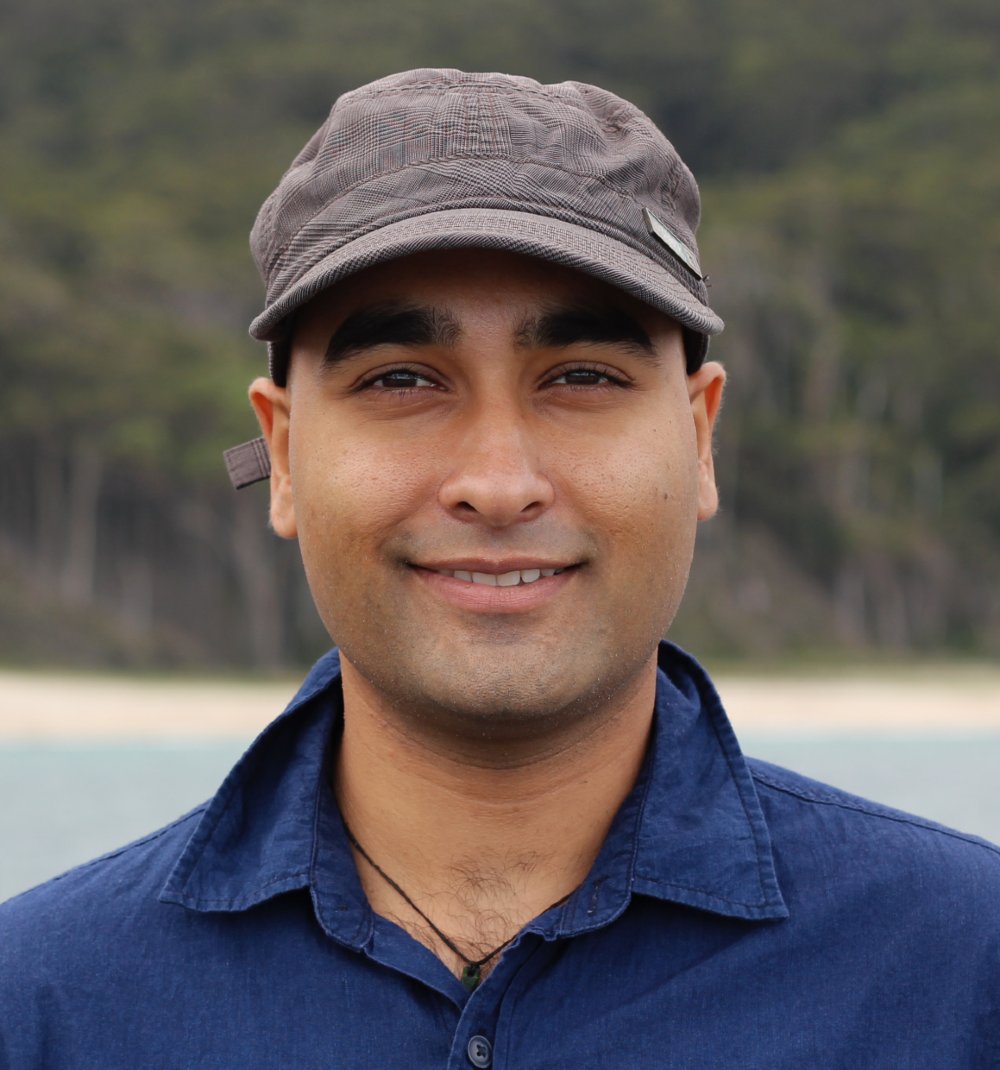 Vinay is a postdoctoral researcher based at the Australian Institute of Marine Science, Darwin, Australia. His research uses biotelemetry and BRUVs to examine the spatial ecology, eco-physiology and distribution patterns of mega-fauna in tropical marine environments. Vinay is particularly interested in examining how sea snake populations are affected by environmental change and their vulnerability to anthropogenic threats (e.g. trawl and trap fishing, coastal development). His research aims to use robust quantitative techniques to understand how animals interact with their environment, respond to anthropogenic threats and produce outcomes relevant to management and conservation.
Research
Uses biotelemetry and BRUVs for long-term monitoring and management of wildlife (including elasmobranchs, teleosts and marine reptiles) and critical habitats.

Investigates the influence of water temperatures on diving behaviours and field metabolic rates of sea snakes.
Examines the status and causes for declines in sea snake populations in global hotspots (Great Barrier Reef, Western Australia, New Caledonia).
Develops analytical tools to study movement ecology and distribution patterns of marine fauna.
Education
Ph.D. Marine Sciences, James Cook University, Australia

BSc (Hons I) Marine Sciences, James Cook University, Australia

BSc Zoology & Ecology, Massey University, New Zealand