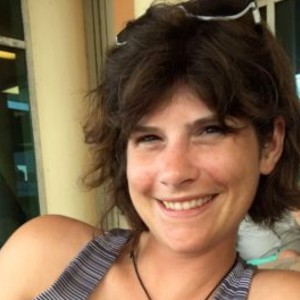 Taylor Gorham
Conservation Biologist - Dalhousie University
---
Research Locations: Global
Taylor is a PhD Candidate at Dalhousie University, based in Halifax, Nova Scotia, Canada. Her research interests centre around the impacts of wild-capture fisheries on the marine environment, and more broadly on effective solutions for balancing food security and biodiversity conservation goals. As part of the Global FinPrint Project, her PhD research will focus on global patterns in the exploitation of reef sharks. A native of Bermuda, Taylor has an MSc in Conservation Science from Imperial College London, and a BSc in Biology from McGill University. Prior to starting at Dalhousie, she worked for the Marine Stewardship Council, where she helped to assess the impacts of sustainability certification on management of wild-capture marine fisheries.
Research
Assesses the effectiveness of management measures, and identifies appropriate conservation action through data-driven quantitative analysis.

Develops quantitative models to assess the impacts of fishing on the marine environment.
Education
M.S. Conservation Science, Imperial College London

B.S. Biology & Environmental Science, McGill University, Quebec, Canada