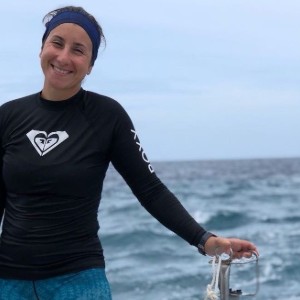 Gina Clementi is interested in how marine reserves affect shark and predatory fish abundance and what drives these trends. By using Baited Remote Underwater Videos (BRUVs) to assess marine predator abundance and diversity in the Bahamas and Long Island, New York, she looks to better understand how anthropogenic and environmental factors influence marine predator distribution.
Research
Uses baited remote underwater video (BRUV) surveys to assess the abundance and diversity of marine predators in tropical and temperate ecosystems.

How accurate are BRUVs analyzed by citizen scientists and how can their performance be improved?
Education
M.S. Marine and Atmospheric Science, Stony Brook University, New York

B.S. (Hons) Marine Science & Biology, University of Miami